Creed Archery Supply Pro Shop Service
Pro Shop Service
---
Pro Shop Hours
Sunday: Closed
Monday: Closed
Tuesday: 11:00 am - 6:30 pm
Wednesday: 11:00 am - 6:30 pm
Thursday: 11:00 am - 6:30 pm
Friday: 11:00 am - 6:30 pm
Saturday: 9:00 am - 5:00 pm


Pro Shop Phone
(660) 395-8500


Address
701 South Missouri Street
Macon, MO 63552


Pro Shop Staff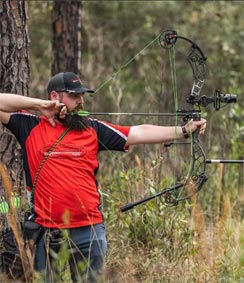 Jared Westfall
Pro Shop Manager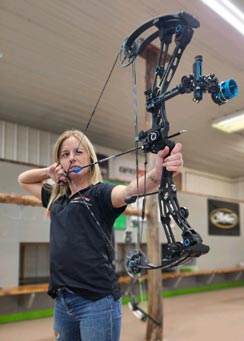 Hayley Knott
Archery Technician/eCommerce & Distribution Manager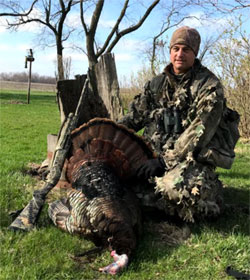 Larry Wells
Senior Archery Technician
Full Service for Bows and Crossbows
We offer full service work on both bows and crossbows, with a full line of equipment including multiple bow and crossbow presses and proprietary bow clamps and tools for issue diagnosis and tunining optimization. Some of the services we offer are:
New String and Cable Insallation (Zebra Strings)
Bow and crossbow issues diagnosis
Re-serving bow and crossbow strings and cables
Cam lean and timing tuning
Bow component installation
Bow sight second and third axis sight adjustment
Accurate Laser Based Center Tuning
One thing that sets us apart is our laser center tuning process. 95% of the many, many bows that have come through our shop are out of center tune.
Using a wall mounted cross hair laser and a left/right tool called AccuSquare, you'll leave with a bow that is perfectly center tuned vertically and horizontally, with your arrow positioned as the bow engineer meant it to be. A perfectly center tuned bow maximizes the energy transferred to the arrow shaft, enhances arrow flight recovery after leaving the string, and in our minds enables fixed blade broadheads to fly like field points.
More often than not, a bow will shoot perfect bullet holes when paper tuning after we've center tuned it. You won't leave our shop without a perfect bullet hole through paper.
Accurate Laser Based 2nd & 3rd Sight Axis Adjustment
Using a proprietary pivoting bow vise and a vertical wall mounted laser, we'll set your bow sight's second (vertical left and right alignment) and third (for uphill and downhill shooting) axes. Ensuring that all three sight axes are level in relation to the bow removes one more challenge in producing repeatable accuracy, shot after shot.
Chronograph
Using our chronograph in our demo tunnel, let's discover exactly how fast your arrow is moving in feet per second, and determine if that's the best arrow / draw weight combination for your needs, whether it be maxmizing kinetic energy down range, shooting a flat arrow for 3D tournaments or any other archery application.
Paper Tuning
Although we believe in our center tuning process, everyone shoots a bow differently and it's important to tune a bow to an archer's shooting style. Paper tuning is the final step in assuring the arrow is leaving the bow as straight as possible.